:: Home
Welcome to the fourth International Conference
on Communications and Electronics (ICCE 2012)
The International Conference on Communications and Electronics (ICCE) is becoming a reputable bi-annual international conference series in the scientific community on the areas of Electronics and Communications recently. Following the past successful conferences, the fourth ICCE (ICCE 2012) looks for significant contributions to various topics in communication engineering, networking, microwave engineering, signal processing and electronics engineering. The conference will also include tutorials, workshops, and technology panels given by world-class speakers. Being co-organized by Hanoi University of Science Technology (Vietnam), University of Technology Sydney (Australia) and Da Nang University of Technology (Vietnam), ICCE 2012 will be held in the former royal city of Hue from August 1st – 3rd 2012. The conference is technically co-sponsored by KICS (Korean Information and Communications Society), IEEE and IEEE ComSoc, AP-S, Photonics, IEICE (Japan), IEICE ES and CS.
Hue, the Cultural Heart of Vietnam, is a special city because it is the capital of Vietnam for 150 years. The forbidden city of Hue is nominated as the World Cultural Heritage of UNESCO. Hue is also notable for its many other royal structures, including Imperial tombs around the city. You and your family will be welcome with its hospitality.
PUBLICATIONS
Full accepted papers will be published in IEEE Xplore. Selected papers will be invited for publication in upcoming issue of Journal of Communications and Networks (JCN), which is an SCI-indexed international journal published by KICS, after a suitable peer-review and further revisions.
SCOPE OF THE CONFERENCE
Contributed papers are solicited describing original works in electronics, communication engineering and related technologies. Topics and technical areas of interest include but are not limited to the followings:
I. COMMUNICATION NETWORKS & SYSTEMS

Networking: Future Internet/Future Networks, QoS/QoE and Resource Management, Optical Networks; Wireless, Mobile, Adhoc and Sensor Networks, Ubiquitous Networks, Network Security, Multimedia Networking
Communication Systems: Coding and Information Theory, Wireless, UWB, Ultrasonic Communications, Satellite Communications; Radio-over-Fiber, Free Space and Fiber-Optic Communications;
Other Emerging Technologies: Network Coding, Software Defined Radio, Cognitive Radio etc.

III. MICROWAVE ENGINEERING



Microwave Devices/Components Design and Techniques: Passive, Active Devices, MEMS, Integration Techniques, Nano-Scale Devices, Millimeter-Wave and THz Components
Antenna Design and Applications: Wideband, Multiband, Smart Antennas, Antenna Modeling and Measurements
RF, Microwave and Milimeterwave Systems and Applications
Other Related Technologies: Nanoscale Integration of Planar, Free-Space, and Mixed Subsystems; Metamaterial and Applications

II. SIGNAL PROCESSING & APPLICATIONS

Signal, Image, Audio, Video Processing, Analysis and Applications
Pattern Recognition
Biomedical Signal Processing and Analysis
Signal Filtering, Detection and Estimation
Statistical Signal Processing and Modeling
Ambient Intelligence
Computer Vision and Audition

IV. ELECTRONIC SYSTEMS



Analog and Mixed-Signal Circuits; Low Power Designs
System Design, Synthesis and Optimization; Formal Methods and Verification
Embedded Systems; Reliable and Reconfigurable System
Communication, Consumer and Multimedia System; Medical and Healthcare System
Emerging Technologies, Systems and Application

V. SPECIAL SESSION ON ENERGY EFFICIENT NETWORKING

VI. SPECIAL SESSION ON SATELLITE NAVIGATION TECHNOLOGY


IMPORTANT DATES

Extended hard deadline:
Acceptance notification:
Registration & camera-ready:
Conference date:

February 17th March 9th, 2012
April 13th May 11th, 2012
May 24th June 8th, 2012
August 1st – 3rd, 2012
:: Contact Address
School of Electronics and Telecommunications

Hanoi University of Science and Technology
C9-405, 1 Dai Co Viet Road, Hanoi, Vietnam
Tel: 84-4-38692242
Fax: 84-4-38692241

E-mail: secretariat@hut-icce.org
- Check the compliance of your camera-ready paper by using PDF Xpress, conference ID.: icce12xp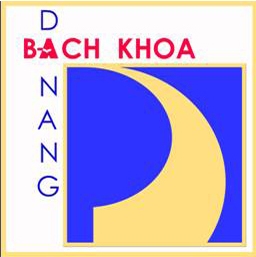 Cooperatively sponsored by